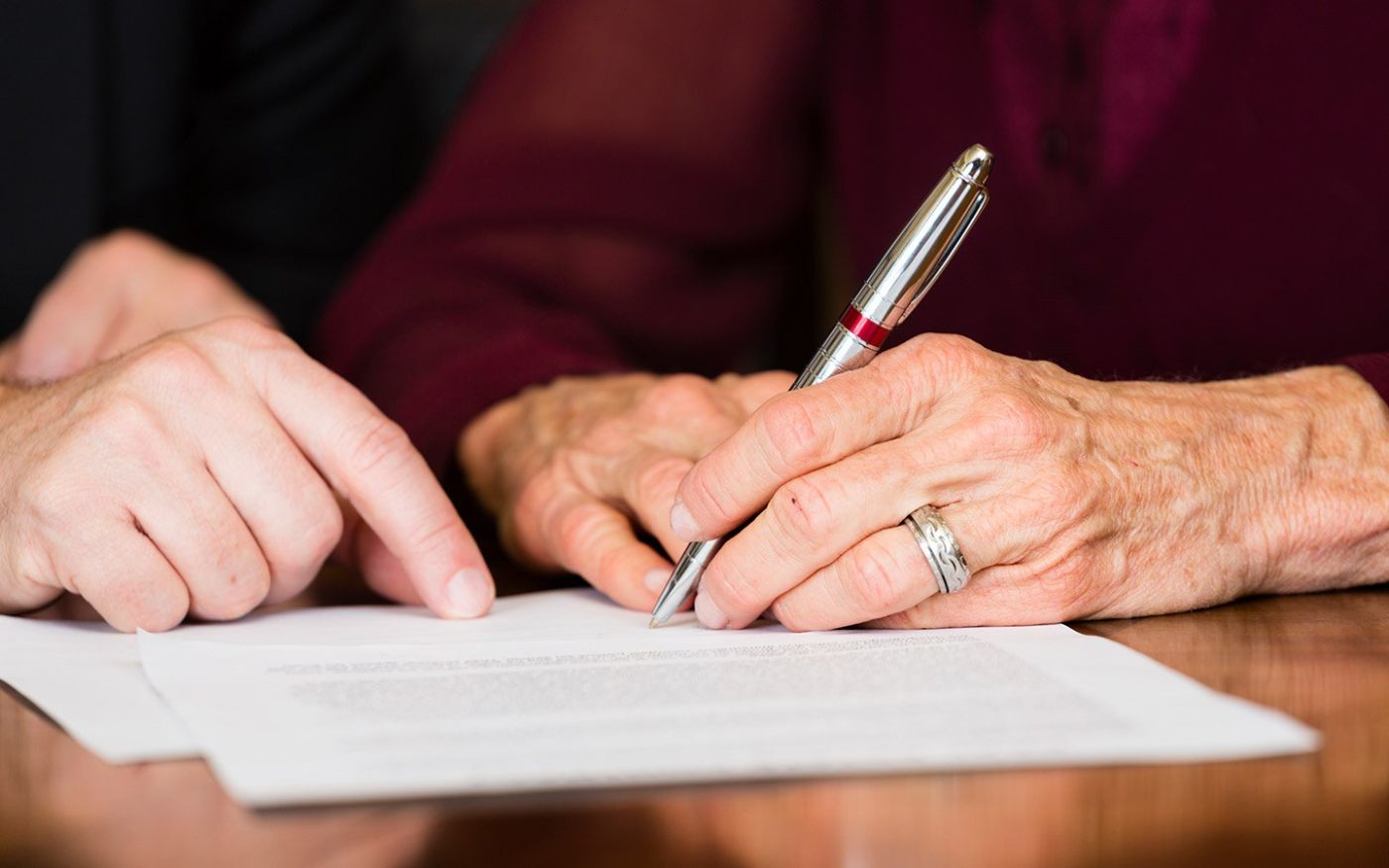 ELDER LAW: WHO IS THE CLIENT?
---
In most legal matters it is obvious to everyone who is the client. In Elder Law sometimes it is not obvious. Often when Mom or Dad ends up in a nursing home, one of the very adult children will schedule a conference with me. The number of issues involved with an emergency placement of a parent are legion and wanting advice is wise. One of the first decisions the attorney must make is who is the client. Just because someone pays for my services does not make that person my client. The client determines who gets to be present during any meetings and who may receive information. I cannot legally communicate with the family of the client unless the client authorized the communication.
When I know that an initial client meeting will involve a patient in a nursing home, I ask more questions before the appointment so I can avoid creating conflicts of interest. In a normal consult, I often point out legal problems that were not recognized by anyone in the family. The example of emergency medical care brings up issues of:
Whether the patient is mentally competent;

Whether the patient has a current, signed, broad-form HIPAA release, Medical Power of Attorney and Physician's Directive (commonly called a Living Will);

Does the patient have the financial resources to pay for care, ie. insurance, savings, etc.?

Does the patient have someone who can handle any financial matters that need to be dealt with while s/he is in the nursing home? (Is there a General or Statutory Durable Power of Attorney to be used for financial decisions?) Does the financial agent have actual access to the bank accounts?

Are there any issues that need prompt, or even immediate, attention?

Is there anyone who is capable and willing to help the patient while he or she is in the nursing home? Just because a person is named in a power of attorney as being the person who will make decisions does not mean that person is willing or able to serve.
I make a decision on who I represent based on a number of factors:
The first, and most important factor is whether Mom or Dad is mentally competent.
Next, if Mom does not have mental capacity, I want to know if anyone has the authority to make the decisions that need to be made? And I want to know who is actually willing and able to do something?
Is there a conflict of interest between the person asking the questions and the person most affected?
It is common that family members do not realize that Dad is no longer mentally competent. Most of us become very good at hiding lost skills. We want to maintain control. No one likes to give up control of his or her life. Usually the adult children do not want to offend the parent by stepping in to protect the parent from himself. The other extreme is also a problem. Many agents think they have more power than they really do.
If the issue is guardianship of a parent I am representing the applicant for guardianship, not the parent. If the issue is guardianship I do NOT want to meet the patient.
If I am creating estate planning documents such as a power of attorney, a Will or a Trust I represent the person who must sign the document.
If the issue is that Dad needs to qualify for Medicaid I will represent Dad since the application is in his name even if the application will be signed by his daughter in her role as Agent for Dad. If Dad is competent then I absolutely must meet with Dad before accepting representation and before creating a plan. If you have a problem that I can help you solve please call or email me.
Charles Kennedy, Texas Will and Estate Planning Attorney, Serving the Arlington, Grand Prairie, Mansfield/Kennedale and Fort Worth, Texas area since 1991