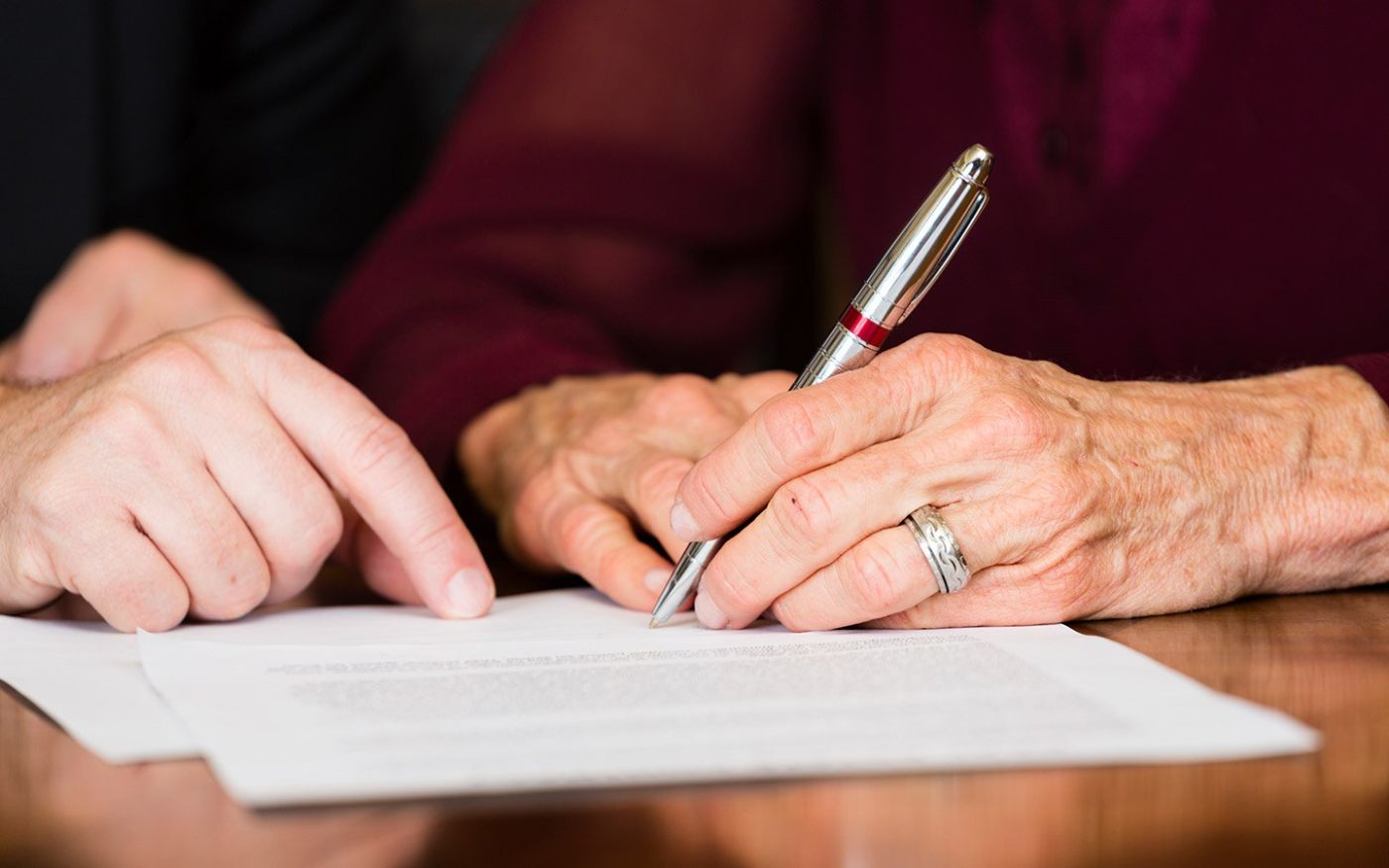 DOCUMENTS NEEDED AT INITIAL MEDICAID CONFERENCE
---
Most Medicaid applications are for persons over the age of 65 already in a skilled nursing facility (nursing home). The information needed for a person who wants to apply for assistance while living at home or in the community is very similar.
When patient is married the document is needed for both spouses.
Copies of Medical Power of Attorney, HIPAA Release and Physician's Directive (Living Will);

Power of Attorney (financial matters);

Most current Last Will and any Revocable Trust;

Most current statements for every financial account (whether checking, savings, investment, stock, etc.);

Copies of deeds to real estate;

List of all transfers for less than fair market value (FMV-what the asset could be sold for to a third party);

Life Insurance and Annuity Policies with the current cash value;

Cemetery plots and any pre-need burial policies;

Information about Medicare Supplemental Policies ( need to know if client is on "standard" Medicare or Medicare Advantage) This includes information about Part D prescription policies.

Information about amounts owed by client of any type, including any lawsuits;

A list of all property of material value. This does not include pots and pans, furniture, etc. It does include any asset with a transferable title, account number or other method of tracing. It also includes any cash kept outside a financial institution.
Fraud is a felony and is a federal crime. If in doubt, list it.
Serving the Arlington, Grand Prairie, Mansfield/Kennedale and Fort Worth area since 1991